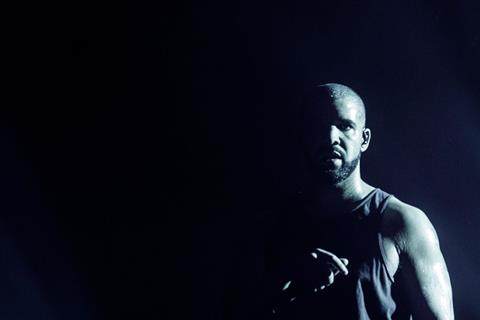 Drake's 2018 Guest-Appearance Blitz: An Appreciation
Eventually, we'll see the day when LeBron James is no longer the greatest basketball player in the world. He's near the end of his 14th season in the NBA. Every other player from his historically packed draft class is either finished or close to it. And yet James is still playing some of the best basketball of his life, dragging an otherwise-sad Cleveland Cavaliers through a perilous playoffs. (As I write this, the Cavs have just pulled even with the Celtics in the Eastern Conference Finals.) James spends millions of dollars honing his body, using all the science available to him and working like a dog to remain an absolute physical wonder, the type of player who can win a deep playoff game through sheer force of will. It won't last forever. It can't. And yet, every year that James doesn't fall off, it gets harder to imagine it happening.
The same is true, in its own sort of way, of Drake, who had the privilege of watching James decimate his Raptors from courtside last month. Drake will eventually drop out of rap's highest echelon. Maybe he'll do it gracefully, like Jay-Z. Maybe he'll do it messily and torturously, like Kanye West. Either way, it'll happen. Some of us thought, a few short months ago, that it was already happening; last August, it was a news story when Drake, for the first time since 2009, didn't have a single song on Billboard's Hot 100. I caught myself thinking that he needed a hit. Today, nobody has ever needed a hit less.
Between the two singles he's released this year, Drake has spent most of 2018 at #1 on the Hot 100, a feat that he's achieved without even putting in that much observable effort. "God's Plan," the year's biggest hit, is just Drake on cruise control, offering well-explored Drake-isms. ("Nice For What," the year's second-biggest hit, is a lot better.) Scorpion, Drake's forthcoming album, is coming out right in the middle of Kanye West's planned five-album onslaught, and it seems poised to wipe that whole shit off the map. Drake is in imperial mode. He might be peaking. But he might keep peaking for another few years. Right now, he's making dominance look easy.
And unlike James, Drake doesn't have to do herculean workouts to maintain his dominance. He just has to keep his ear sharp. Three years ago, I wrote about Drake as rap's leading curator — a canny and chameleonic adapter of new trends and sounds and voices. He's always been that. More Life, the album that he released last year, was practically a mixtape — not in the DJ Drama sense but in the lovingly assembled collage of sounds sense. And more than anyone else in rap, Drake has been quick to spot an exciting voice on the rise, do something with that rapper, and essentially absorb that rapper into his own story, like he was the Borg. He's been doing it for years. And this year, he's on an absolute tear with it. That artfully assembled guest-appearance blitz is worth considering.
Read moer:
drake concert san diego